Larry Scheinfeld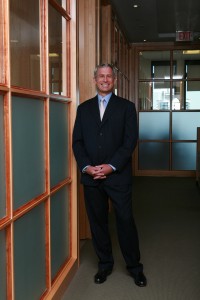 Larry Scheinfeld Larry Scheinfeld is a co-founder and partner of Zelkova Ventures. Larry focuses most of his time working with current portfolio companies in determining funding strategies and customer acquisition plans.
Before working at Zelkova, Larry Scheinfeld was employed at Quellos Group as a principal and financial advisor. Quellos Group specializes in private equity, hedge and real asset funds, as well ashybrid offerings. Larry established Quellos' New York officeand was a member of its Board of Directors until October 2007 when the firm was bought by Blackrock.
Presently, Larry Scheinfeld sits on the Board of Directors for the Starlight Foundation, which accommodates quality of life programs for terminally ill children. Larry is on the board of the Forman School and has given to such nonprofit organizations as the Bachmann-Strauss Dystonia and Parkinsons Foundation, the Eagle Hill School, and Cornell University.
Aside from his professional career, Larry Scheinfeld enjoys the Arts, playing a round of golf, and working out. Presently, Scheinfeld lives with his family in Palm Beach, Florida; he and his wife have three wonderful children.