Zelkova Ventures
Zelkova Ventures, is passionate about aiding in the growth of businesses. They roll up their sleeves and partner with  portfolio companies for extreme success.
Zelkova Ventures is a venture capital firm dedicated to assisting gifted entrepreneurs establish incredible companies. Chiefly, they look to invest in early stage companies, often times pre-revenue. In some instances they supply a company's first outside/institutional capital. As former entrepreneurs themselves, Zelkova understands the ups and downs of creating a new company. Zelkova looks to take an active role with the companies they invest in. In conjunction with their capital, Zelkova brings expertise, insight and execution to all of their portfolio companies.
Zelkova Portfolio Highlights:

NutshellMail is an online service that helps users to efficiently manage and access their social networks through their email inbox. The service works by delivering a consolidated email digest of new activity from each account on a customizable schedule. NutshellMail enables users to passively keep track of their activity, update their status, reply to friend's comments, and directly link into their providers' websites through any single inbox they already use.

Rapportive shows you everything about your contacts right inside your inbox. You can immediately see what people look like, where they're based, and what they do. You can establish rapport by mentioning shared interests. You can grow your network by connecting on LinkedIn, Twitter, Facebook and more. And you can record thoughts for later by leaving notes. Imagine relationship management built into your email. For free.

Klout is the standard measurement of influence online. Klout believes that every individual who creates content online has influence. Our goal is to measure that influence and make it even more effective. Klout creates value for consumers, advertisers, brands and anyone interested in monetizing social behavior.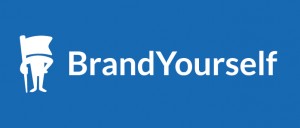 BrandYourself is the first do-it-yourself platform that makes it easy for anyone to take control of their own Google results. It was founded in 2009 by Syracuse University classmates Pete Kistler, Patrick Ambron and Evan McGowan-Watson after Kistler couldn't get an internship because he was being mistaken in Google as a drug dealer. They realized Google is an incredibly important part of your reputation, but unless you know how SEO works–most people don't—there's nothing you can do. The team wanted to put the power of reputation management in everybody's hands regardless of how tech savvy or wealthy they might be, so they built a free product that simplifies the process so anybody can do it themselves as well as launched custom Concierge Services for those who need more hands-on help. BrandYourself has  been recognized for its innovative technology, including being honored by the White House as one of the Top 100 Startups Run by Entrepreneurs Under 30, being named one of the Top 5 Collegiate Startups by Entrepreneur Magazine, and being named the winner of the New York State Emerging Business Technology competition, a $200,000 prize, the youngest team to ever win.
Help Scout:
Every great customer service experience is memorable. It's easy to name companies that have provided you with great service because that experience has made you a loyal customer, maybe even for life.
If you think about your last great service experience, what made it great was probably a real person or group of people going out of their way to help. Conversely, bad service is most likely the result of automation, "self-service" tools or someone that only speaks in formulaic scripts given to them by the company.
Online support has become a mission critical problem for businesses.  When the average dissatisfied customer shares their bad experience with 16 people and on various social media sites, the impact for your company can be staggering and costly. 71% of Americans have left a company as a result of bad service in the last year alone.
We know the key to great service lies in the all-important "personal touch" from a real person. Until now, it's been too costly for companies to deliver that level of touch online at the scale of a growing business. This is where Help Scout comes in.
Help Scout enables companies to deliver personalized customer service at the scale of a growing business. They essentially add a collaborative layer on top of Gmail, giving companies the ability to understand their customers better, respond faster and keep everyone on the same page.
Hundreds of companies in sales, PR and marketing are using Help Scout every day to communicate with people and keep their team in the loop. You can read more about Help Scout at HelpScout.net.
RJ Metrics
RJMetrics helps online businesses make smarter decisions with their data. We provide the kinds of deep insights that were formerly only accessible by large companies willing to invest in full-time data scientists. With RJMetrics, any company can become truly data-driven.