Larry Scheinfeld: What Exactly is YouTube's Music Service?
YouTube's platform has just added another badge to its resume with the world's largest music service, YouTube Music. Just last month, the video service announced that they will be rolling out their free music service, putting itself in competition in the music streaming market against giants like Pandora, Spotify, Apple Music, and Tidal.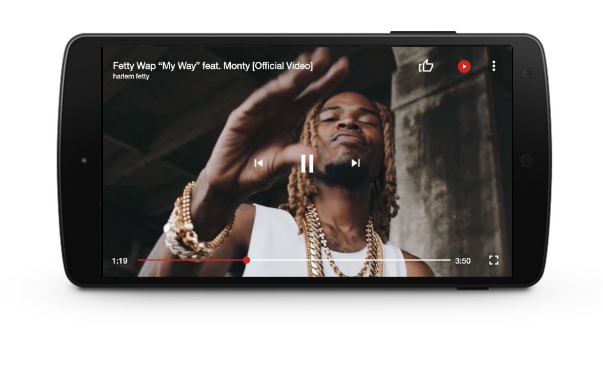 After years of conversation, YouTube's standalone music app, will include a paid subscription option but it presents a handful of perks that may give it an advantage over certain audience.
The focus is for users to find new artists and discover new music with personalized recommendations, trending tracks, and non-stop stations.
For musicians, any artist can upload a video to YouTube and launch their work among the 1 billion people around the world on YouTube's platform. YouTube has contributed to over $3 billion in payouts to the record industry to date as well as build a reputable stage for artists to promote their brand.
To show their reach, YouTube stands behind one Adele statistic in particular, "Just this month, Adele's 'Hello' became the fastest rising video of the year on YouTube, while also breaking the record for first week download sales."
YouTube Music is free but it's accompanied with YouTube's new $10-a-month YouTube Red service which will allow you a different version of the product. YouTube Red removes ads from your streaming and lets users listen to music offline.
The product centerpiece comes in the form of a top-level tab for music on Android, iOS, and the web. The new tab will make personalized recommendations about music you should listen to depending on your past preferences or what's trending at the moment. But that's not all, YouTube also plans to surface full-length albums in coordination with promoting artists profiles. To make it easier for users to stay up-to-date with an artist's entire catalogue, YouTube will group artists' full discographies listed on their profile pages along with music videos and related content.
The video platform plans to utilize it's already huge audience pool in the launch of its new music service. The audio element has been a long time request for YouTube fans, hopefully it lives up its hype both towards consumers and businesses.