Larry Scheinfeld: The Oculus Rift (Finally) Removes the Veil
The Oculus Rift, one of the more premium virtual reality headsets on the market has just announced it's price and release date.
Created by Palmer Luckey, the VR headset first entered conceptualization while Luckey was studying at USC. But it was kept under wraps until 2012 when the device was introduced to Kickstarter.
Quickly, 9,000 backers collectively pledged $2.4 million to receive their early Oculus Rift development kits which were the first generation headsets that Oculus built to offer.
The next time the public heard from Oculus it would even top the news of their crowdfunding success. In March of 2014, the company affirmed that they'd been purchased for the price tag of $2 billion by tech giant, Facebook. Oculus also announced their 2nd generation headset that would be available for both developers and enthusiasts.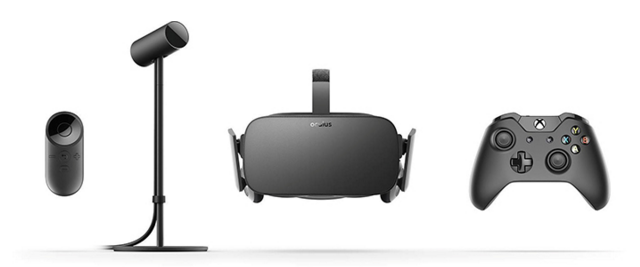 The consumer friendly Oculus VR has been buzzing on the internet this week when they opened preorders and unveiled their $599 price point. The preorder package will include an Xbox One controller, Oculus Remote, a sensor, and couple of free games (Eve: Valkyrie and Lucky's Tale). The product seems to channel itself towards the dedicated gaming community at the moment. The target audience tends to be the biggest distinction among how VR companies build and operate.
The Oculus Rift finally answers the built up anticipation and we're anxious to see if it's worth it. The headset begins shipping on March 28th and there's a limit of only 1 per consumer.