Larry Scheinfeld: What's Going on With Twitter's Timeline?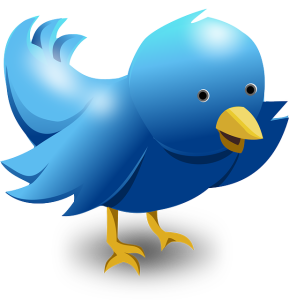 Recently Twitter has been under the magnifying glass, CEO Jack Dorsey specifically, for their lack of growth, as reflected by their January 2016 numbers.
Twitter stock fell below $20 per share for the first time in company history. Soon after the stock had fallen to $18.93/share, another all-time low for the once unicorn.
In response to media and investor backlash, Twitter will be rolling out their new algorithmic timeline in hopes of regaining public favor. Twitter's growth has vastly diminished in comparison to last year and a new timeline could add the missing dynamic Twitter needs.
The new Twitter timeline will rank tweets by quality in addition to timeliness. The feature is based on Twitter's "while you were away" algorithm and it aggregates the popular tweets at the top of your timeline in reverse-chronological order. Underneath, the rest of your timeline will resume in traditional fashion.
Don't kill the messenger (bird) just yet. The new timeline won't be the default option in its earlier days. In the location settings you'll find the feature, "Show me the best tweets first," which you can toggle on and off. Though Twitter does say that over "coming weeks," Twitter says it plans to switch the new timeline on for all users. If you're still not a fan then you'll still be able to turn the option off in your settings.
Facebook is already running a similar tool for their news feed that allows users to pick the content that will appear at the top of their news feeds. The "see-first" feature is clearly trying to let their users control their preferences within the new algorithm. Even having the option alone helps users feel more in control of the information they see on their timeline. Is it possible that Twitter will go down the same path?
The algorithmic timeline isn't the only change Twitter has announced. They've also introduced a new ad product that allows advertisers to buy placement at the top of user timelines.
It seems as if Twitter is not only looking to add refreshing features to enhance their community, but they're also interested in expanding their advertising space. On the other hand, shadowing a timeline with an advertisement may not make for the best user experience.
Twitter sees true value in features that help assure users never miss anything important. The company estimates that a typical user may see around 12 tweet highlights at a time.The new algorithm will appear differently depending on the user but Twitter prays it's liked by all.
As you try your hand at these new features; what are your initial thoughts?