Larry Scheinfeld: LinkedIn Acquires Recruiting Help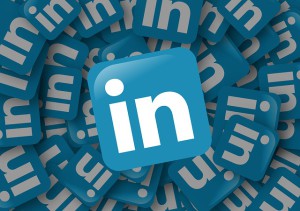 LinkedIn just recently made a strategic acquisition that should help in their mission of finding and curating talent. They've officially announced their purchase of Connectifier, an innovative startup helping recruiters find top talent.
Connectifier has a very impressive client list, including Dropbox, Facebook, eBay, Netflix, PayPal, Salesforce, and Twitter.
LinkedIn made the announcement through their end-of-the-year earnings statement. They stated,
"The acquisition of Connectifier, announced this afternoon, will further strengthen our core products and accelerate our product roadmap, leveraging powerful machine learning-based searching and matching technology to help recruiters and hiring managers find the perfect talent fit."
Founded in 2012 by previous Google employees, Ben McCann and John Jersin, Connectifier has been in operation for three years. In 2015 they secured $6 million in funding from top tier investors, including Goldcrest Investments, K5 Ventures, Andrew Chen, just to name a few.
Connectifier created a search technology that builds on artificial intelligence. The search index houses profiles for more than 400 million job candidates.You can imagine how their integration could help LinkedIn's capabilities at a massive scale.
Jersin also spoke about the acquisition and what it means for them –
"While some of the team will be freely pursuing their next adventure, our R&D team will be relocating to the San Francisco Bay Area to play a large role in the future of the LinkedIn Talent Solutions product line."
LinkedIn has grown to over 414 million members and this acquisition is another addition to their quickly growing powerhouse.